As part of the promotion of the enterprise and the provision of assistance to pre-school and secondary school institutions, the "STRIT-ART AND GRAFFITI" competition was held.

The competition was attended by 44 students. No one left without a gift. All participants were awarded commemorative diplomas and incentive prizes. The winners of the competition were awarded mobile phones.
An informative tour of the plant was also conducted, where the children were shown the whole process of manufacturing flexible packaging that they encounter every day in the store and at home.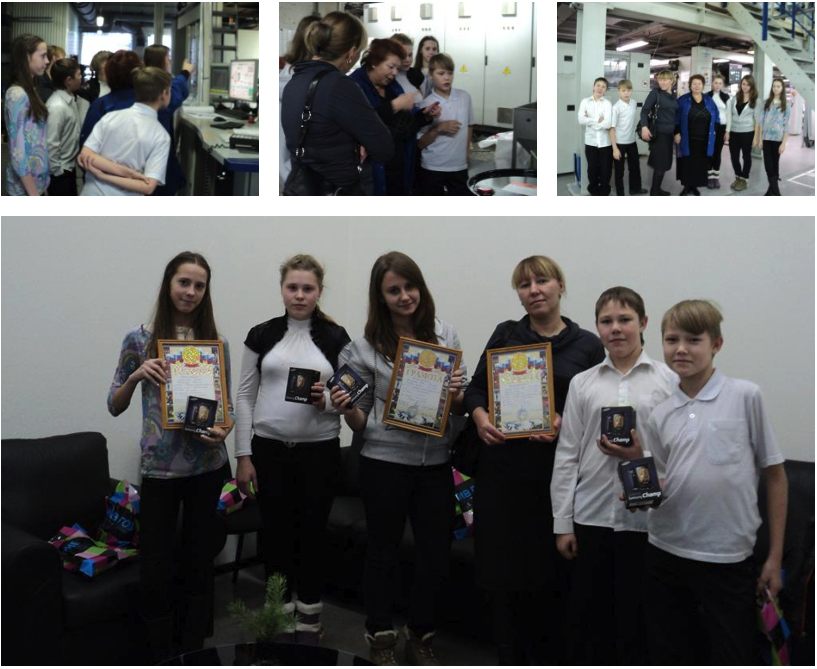 Took part
"Secondary school number 1 in Svetogorsk"
Nechaev Alexander
Redkin Pavel
Soprykina Tamara
"Secondary school number 1 in Svetogorsk"
Piskunova Yana
Uderdova Ulyana
"Secondary school number 2"
Martynova Irina
Shalagina Eugene
MOU "Lesogorsk Secondary School"
7th grade
Bobkova Victoria
Dziuba Alexandra
Elyzheva Ekaterina
Kondrashova Anastasia
Polikarpova Olesya
Prosolupova Alina
Syabruk Ekaterina
Shapovalova Alena
3rd grade
Afanasyeva Daria
Bukhartsev Ivan
Voloshenko Artem
Cabin Irina
Kovaleva Karina
Kuzmina Anastasia
Kulintsova Alexandra
Novoselova Ekaterina
Osipov Daniel
Smolin Vlad
Trushkina Olesya
Filicheva Anastasia
"Children and Youth Creativity Center", Svetogorsk
Bormin George
Prokofiev Daniel
Vasilyeva Victoria
Grishin Dmitry
Kalinovskaya Catherine
Kalinovskaya Elena
Krykanova Alena
Pervakova Anna
Pestova Victoria
Salahova Anna
Pine Margarita
Shamaeva Anastasia
Kuznetsova Ekaterina
Umeckiy Alexey
MCOU "Lesogorsky orphanage"
Zagoruyko Larisa
Kovalenko Nastya
Vinogradova Rita